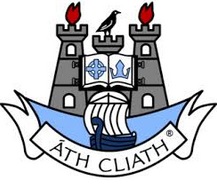 EU Address - Ireland
Economic Research & Analysis Inc.
Fitzwilliam Business Centre (Satellite office),
Suite 1272, 77 Sir John Rogerson's Quay Dublin 2, D2

Phone Number: +353 1 443 4449
Fax Number: +353 1 640 1901

Email: [email protected]

US Address
Economic Research & Analysis Inc.
319 Amherst Ave, Sarasota, FL 34232 U.S.A

Phone Number: +1 941 462 3187
Fax Number: +1 941 896 7912

Email: [email protected]

Leave us video call or voice message, include your name, phone number and the reason on:

Appointments (Monday through Friday)


Please note that, we will answer your comments and/or questions within 24 hours, so please, check out your emails inbox or junk mail.



Dear visitor,

Our website is ALWAYS under continuous cyber attack by illegitimate 3rd parties and their investment ventures we analyze & research for our clients. We also have to deal with misrepresentation and misleading information that we have found on several blogs and PR articles. This slander is created on the web in form of free press release distribution services. Sadly the actuality of our circumstance is that we are a credible and genuine business registered with the Florida Division of Corporations, who works with ONE bank "the Bank of America", through its branch in Florida.

Sincerely,
ERA Management.

Know-How - Knowledge - Experience

"Our persistence - Your outcome".